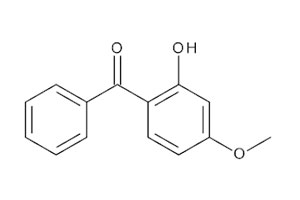 UV Absorber BP-3 | CAS 131-57-7
---
CAS No.: 131-57-7
EINECS No.: 205-031-5
Molecular Formula: C14H12O3
Product Information of UV Absorber BP-3 (CAS 131-57-7)
---
2-Hydroxy-4-methoxy benzophenone (BP-3 or UV-9) is an UV Absorber which efficient in radiation absorption of 290-400 nm except visible light, particularly to light-colored transparent products with high stabilization against light and heat and indecomposable below 200°C; applicable to paint and various plastic products, particular effective to polyvinyl chloride, polystyrene, polyurethane, acrylic resin, light-colored transparent furniture, as well as to cosmetics, with the incorporation of 0.1% to 0.5% (based on polymer weight) required.
Product Name: UV Absorber BP-3
Synonyms: 2-Hydroxy-4-methoxy benzophenone; UV-9; Benzophenone-3; Oxybenzone; Methanone, (2-hydroxy-4-methoxyphenyl)phenyl-
Molecular Weight: 228.243 g/mol
Storage Condition: Preserve under tight and light-resistant condition
Package: 25kg fiber drum or cartons
Category: Benzophenone
Specifications of BP-3 (CAS 131-57-7)
| | |
| --- | --- |
| Appearance | light yellow crystalline powder |
| Assay(HPLC) | ≥99.0% |
| Melting Point | 62.0°C-65.0°C |
| Specific Extinction(1%, 1cm) | E285nm≥630; E325nm≥400 |
| Loss on Drying | ≤2.0% |
| Gardner Color | ≤3.0 |
| Heavy Metals | ≤5 ppm |
Applications of BP-3 (CAS 131-57-7)
BP-3(UP-9) is soluble in common organic solvents and readily compatible with many polymer.
BP-3(UP-9) is approved for skin care, it is widely used in sun preparations.
It is widely used as day creams to prevent premature ageing of the skin and to protect the lips.
BP-3 (UP-9) can also be used in coatings and polyolefin to improve the weather ability.
For more chemical products, you may contact us by sending email.