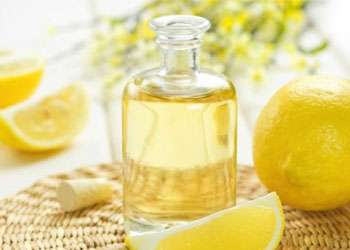 Citrus oil | CAS 8008-56-8
---
CAS No.: 8008-56-8
EINECS No.: 289-753-6
Synonyms: Citrus oil; Citrus medica limonum peel oil
Product Information of Citrus oil
---
Lemon oil is the essence of lemon. It is extracted from lemon peel by advanced cold grinding technology, and its color is light yellow. As a food additive, the food can be flavored and seasoned. As an aromatic agent, it can remove the peculiar smell of cars, high-grade clothing and room rooms. As a massage oil, it can be refreshing.
Product Name: Lemon oil
Synonyms: Citrus oil; Citrus medica limonum peel oil
CAS No.: 8008-56-8
EINECS No.: 289-753-6
FEMA No.: 2853
Method of Extraction: Cold Pressed
Part Typically Used: Fruit Peel
Color & Appearance: Colorless or light yellow liquid
Odor: With a characteristic fresh cool aroma
Relative Density: 0.842-0.856
Refractive Index: 1.470-1.475
Application: Lemon oil can be used as food additive, aromatic agent, massage oil.
For more chemical products, you may contact us by sending email.