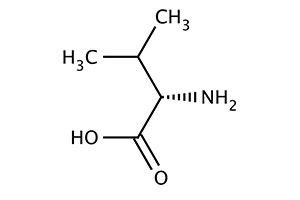 L-Valine | CAS 72-18-4
---
CAS No.: 72-18-4
EINECS No.: 200-773-6
Molecular Formula: C5H11NO2
Product Information of L-valine (CAS 72-18-4)
---
L-valine is an essential amino acid of human body and can be used in pharmaceuticals. L-valine is a natural essential amino acid. It exists in flue-cured tobacco leaves, burley tobacco leaves and smoke.
Synonyms: L-2-Amino-3-methylbutyric acid; 2-Aminoisovaleric acid
Molecular Weight: 117.15
Density: 1.23 g/ml
Melting Point : 295-300 °C (subl.)(lit.)
Refractive Index: 28 ° (C=8, HCl)
Solubility: Soluble in water, slightly soluble in ethanol, insoluble in ether.
Water Solubility: 83.4g/L (0℃); 88.5g/L (25℃); 96.2g/L (50℃); 102.4g/L (65℃).
Referance Standard: CP, AJI, USP, FCC, EP, BP
MDL No.: MFCD00064220
Appearance and Physical State: White crystals or crystalline powder; odorless; bitter taste.
Storage Method: Sealed, cool and dry, keep away from light.
Usage: Biochemical research; nutrition supplements; pharmaceutical raw material; food additive.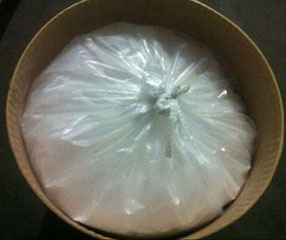 Uses or applications of L-valine (CAS 72-18-4)
L-valine is an essential amino acid. An adult man needs an amount of 10 mg/(kg·d). The physiological effect of L-type is 2 times that of D-type. Lack of L-valine can cause neurological disorders, developmental arrest, weight loss, anemia and so on.
As a nutritional supplement, L-valine can be combined with other essential amino acids to prepare amino acid infusion and comprehensive amino acid preparation.
Adding a proper amount of valine in rice cake, the product has sesame fragrance. It can also improve the flavor of bread.
Amino acid drugs.
For more chemical products, you may contact us by sending email.