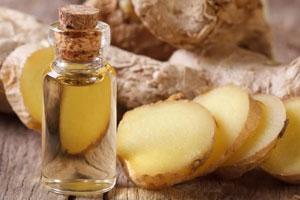 Ginger oil | CAS 8007-08-7
---
Other Name: Ginger root oil, Zingiber officinale oil, ginger oil natural
Botanical Name: Zingiber officinale
Product Information of Ginger Oil
---
Product name: Ginger oil
Synonyms: Zingiber officinale root oil; ginger extract oil; ginger essential oil; ginger root oil; ginger root essential oil; Ginger oil FCC; ginger oil natural
CAS No.: 8007-08-7
FAME No.: 2522
Main Raw Material: Ginger
Botanical Name of Raw Material: Zingiber officinale
Method of Extraction: Distillation and supercritical fluid extraction
Plant Part Typically Used: Ginger (zingiber officinale) root
Liquid Consistency: Thin
Perfumery note: Middle/Base
Strength of Initial Aroma: Medium – Strong
Technical Data (Distillation)
Specific Gravity(20 °C): 0.873-0.885
Optical Rotation (20 °C): -25° to – 45°
Refractive Index (20 °C): 1.4880-1.4940
Arsenic content: ≤3 mg/kg
Heavy Metal: ≤10
Saponification Value: ≤20
Main Ingredients of Ginger Oil: Zingiberene, gingerol, phellandrene, etc.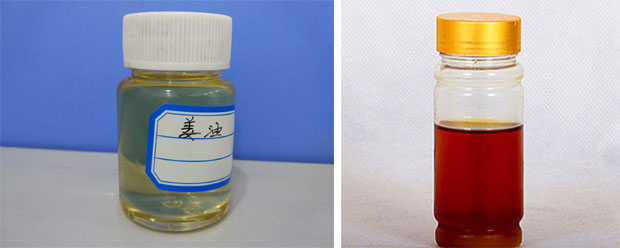 Application or use of ginger oil
Food field: Ginger oil is a natural food spice.
Cosmetics field: Ginger oil can be used in shampoo, soap, etc.
Functional food field: Ginger oil is used in condiments, pickled products, etc.
Medicinal field: Ginger oil is used in massage industry, such as ginger, foot bath, etc.
Superiority of ginger oil
Pure natural without any additives.
Good liquidity and good dispersion.
No pesticide residue, no heavy metal, safety and sanitation.
For more chemical products, you may contact us by sending email.