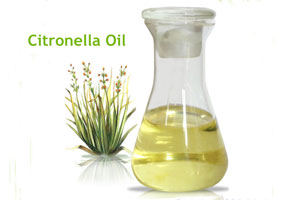 Citronella oil | CAS 8000-29-1
---
CAS No.: 8000-29-1
EINECS NO.: 294-954-7
Botanical Name: Cymbopogon Winterianus
Product Information of Citronella oil
---
Product Name: Citronella oil
Botanical Name: Cymbopogon Winterianus
Synonyms: Citronella grass oil Cymbopogon nardus Rendle; cymbopogon nardus(citronella) oil; Oil Of Citronella; citronella grass oil F. cymbopogon nard. rendle; Cymbopogon winterianus, ext.; Cymbopogon winterianus Jowitt; Java citronella; zitronelloel; CITRONELLAJAVA; CINTRONELLAOIL; Caswell no. 618; OIL, CITRONELLA; Oils,citronella
CAS No.: 8000-29-1
EINECS NO.: 294-954-7
FEMA No.: 2308
Method of Extraction: Steam distilled
Part Typically Used: Leaves
Application: Used in repellents, soaps candles, massage oil.
Color & Appearance: Light yellow to yellow clear liquid
Odor: With a strong sweet grass aroma
Relative Density: 0.880-0.893
Refractive Index: 1.467-1.473
Application and Recommended Dosage of Citronella Oil (CAS 8000-29-1)
Citronella oil is mainly used for the flavoring of household chemicals, such as soap, detergent and mosquito repellent. Different amounts of addition are used according to the needs.
It is mainly used in separating citronella and geraniol to further synthesize citronella, hydroxy citronella, rose alcohol, menthol and other important spices, and can also be used for the preparation of edible flavor.
For more chemical products, you may contact us by sending email.