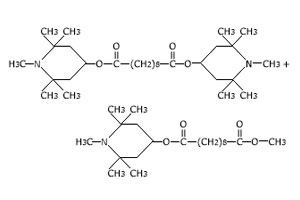 Light Stabilizer 292 | CAS 41556-26-7 + 82919-37-7
---
CAS No.: 41556-26-7+ 82919-37-7
Molecular Formula: C30H56N2O4 + C21H39NO4
Product Information of Hindered Amine Light Stabilizer 292
---
The active substance is a mixture of Bis(1,2,2,6,6-pentamethyl-4-piperidinyl)-sebacate and 1-(Methyl)-8-(1,2,2,6,6-pentamethyl-4-piperidinyl)-sebacate.
Product Name: Light Stabilizer 292
Synonyms: HALS 292
Solubility: Soluble in methanol, alcohol, benzene, methyl benzene, hexane, etc. Insoluble in water.
Appearance: Light yellowish liquid
Odor: Odorless
Viscosity (20°C): 400cps
Specific Density (20°C): 0.99 g/cm3
Boiling Point: >350°C
Volatile: ≤0.5%
Purity: ≥96.0%
Ash: ≤0.1%
Clarity of Solution: Clear
Light Transmittance: 425 nm≥97%; 500 nm≥98%
Related Categories: Stabilizers; light stabilizer
Applications of Hindered Amine Light Stabilizer 292 (CAS 41556-26-7+ 82919-37-7)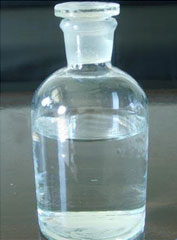 Light stabilizer 292 is a hindered amine light stabilizer. It is mainly used for paint, paint, ink, polyurethane paint and so on. HALS 292 can effectively prevent the coating from glossing in the sun, avoid cracking, spots and surface peeling, thus greatly improving the coating life. The effect is better in automobile special coatings. Light stabilizer 292 has synergistic effect with UV absorber.
Recommended quantity 0.2%-2.0%, for the purpose of light protection. If desired, it can be incorporated in monomer before polymerization, often with improvement of resin quality.
Storage and Transportation of Light Stabilizer 292 (HALS 292)
Light stabilizer 292 Must be stored in closed container and dry condition. This product is easy to absorb moisture and needs to be stored and transported under airtight, moisture-proof, heat resistant, light proof and dry conditions.
For more chemical products, you may contact us by sending email.