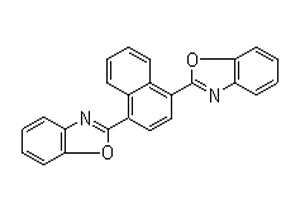 Optical Brightening Agent KCB | CAS 5089-22-5/63310-10-1
---
CAS No.: 5089-22-5/63310-10-1
EINECS No.: 225-803-5
Molecular Formula: C24H14N2O2
Product Information of Optical Brightening Agent KCB
---
Product Name: Optical Brightening Agent KCB
Molecular Weight: 362.39
Synonyms: 2,2-(1,4-Naphthalenediyl)bis-benzoxazole; optical whitening agent KCB; Fluorescent brightener 367;  FBA 367
Specifications of Optical Brightening Agent KCB
| Items | Specifications |
| --- | --- |
| Appearance | Yellowish green crystalline powder |
| Purity | ≥ 99% |
| Melting point | 210-212 °C |
| Volatile content | ≤ 0.50% |
| Ash content | ≤ 0.10% |
Properties of Optical Brightening Agent KCB
Fluorescent brightener 367 is yellow green crystal powder, bright-colored blue with white light. The melting point is 212°C, it is insoluble in water. The maximum absorption wave length 370 nm.
Applications of Optical Brightening Agent KCB
This whitening agent can be used for whitening and brightening plastic films, injection-molded materials, EVA foamed plastics and rubber products, and whitening coatings and lacquer.